I try not to sit around convincing myself that the world is a dangerous and scary place, but there can be perils
when going from Point A to Point B. Throw in Points C and D (and Points E, F, and G) , and things can go wrong. You don't have to be a rubber tramp to want (and need) to stay safe on the road. These tips are useful to anyone (long-distance commuters, friends on a road trip, a family driving a rental truck to a new home in a new state) who'll be traveling more than a few miles around town.
These tips may seem second nature to seasoned long-distance drivers, but they bear repeating as lessons to newbies and good reminders for those of us who have been living on the road for a while.
#1 Don't drink and drive, no matter how well you think you hold your liquor. (A woman of my acquaintance who declared, but I'm from Wisconsin as a justification that she could drink a lot of beer and still drive safely got no sympathy from the Colorado State Trooper who arrested her for DUI.)
Alcohol slows your reflexes and reaction time. According to an article titled "7 Ways Alcohol Can Affect Your Driving Skills"
Studies show that drivers under the influence of alcohol are unable to respond to stimuli as quickly as when they are sober. Due to your impaired comprehension and coordination, your reaction time may slow down by as much as 15 to 25 percent.
Even if you don't cause an accident, driving after drinking opens you to expenses and hassles if you get busted going through a DUI checkpoint or if you're involved in a fender bender that wasn't even your fault. Why risk it?
#2 If you're falling asleep at the wheel, pull over and take a nap. Your deadlines won't matter if you're dead! Find a rest area or parking lot and catch some zzzzz's.
If you simply can't spend any time napping, roll down your window, chew gum, have a snack, and/or blast the radio and sing along. If you can spare a few minutes to pull over, stand up and stretch your legs, do some jumping jacks. If you've stopped at a gas station or restaurant, have some coffee or other caffeinated beverage and/or splash cold water on your face and wrists.
But for real, if you're sleepy, get some sleep. Falling asleep at the wheel can be a bad, bad thing for you, your passengers, and other vehicles (and the people in them) near you on the road.
#3 Drive at the time of day that works best for you.
A wise woman in a Facebook group for van women I'm in likes to drive from dark to light. She gets up early, before the sun comes up, and gets on the road. She drives until mid-afternoon, then finds her boondocking spot for the night. Getting set up while the sun is still out gives her plenty of time to cook and eat dinner and relax. She goes to bed early and gets up before the sun the next morning and starts out again.
I hate, hate, hate driving at night, but I can deal with this dark to light method. I'm at my most alert in the morning, so getting an early start is good for me. Also, leaving a place I'm familiar with in the dark is easier for me than coming into a new place in the dark. Leaving a place I know in the dark means I'm not struggling quite so hard to read street signs or to decide where to turn.
Of course, if you absolutely loathe mornings, don't try to force yourself to get up and on the road early. My friend Gee loves to drive at night because the roads aren't so crowded. She can cover hundreds of miles before the sun comes up because night driving works with her body's rhythms.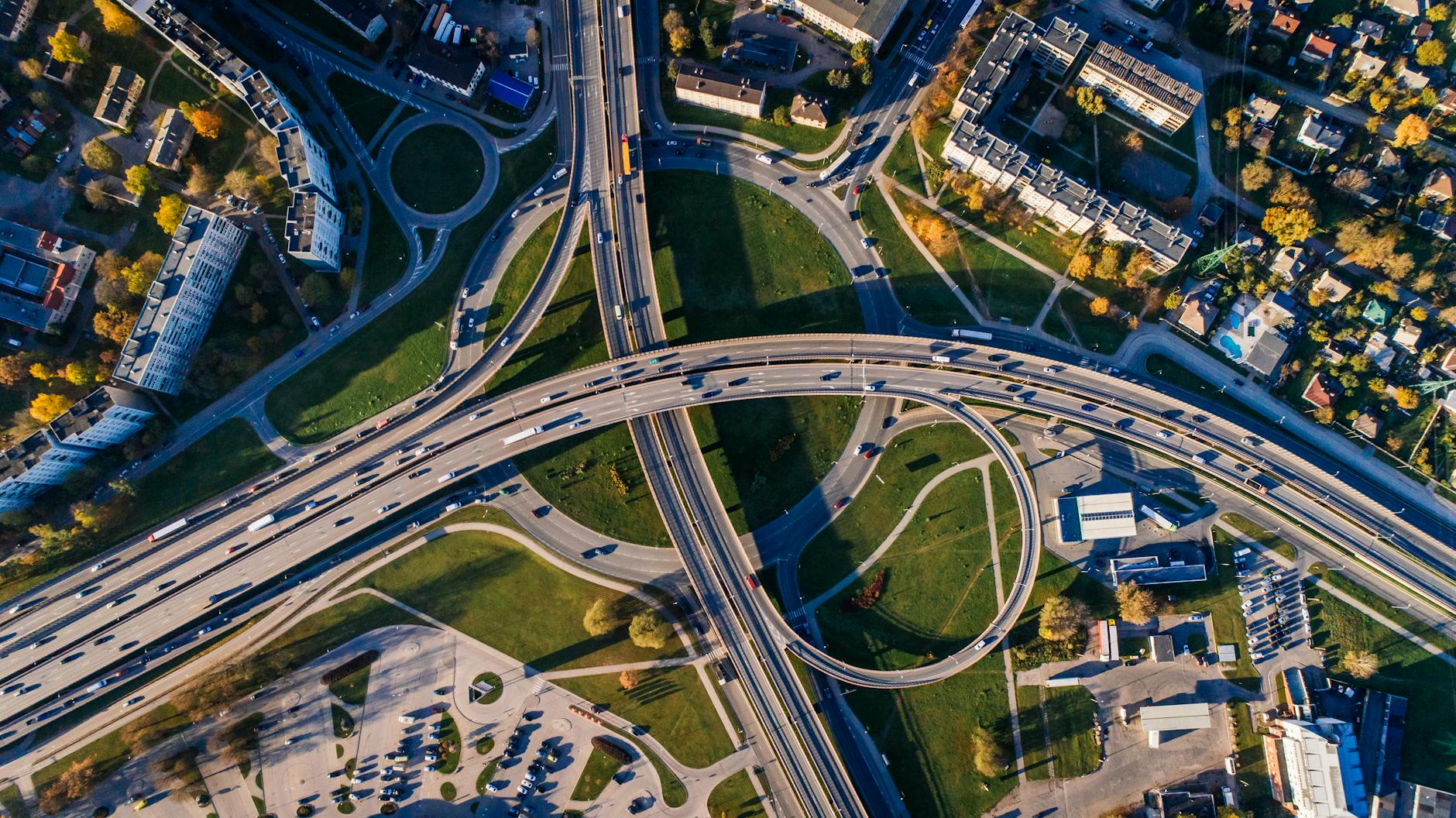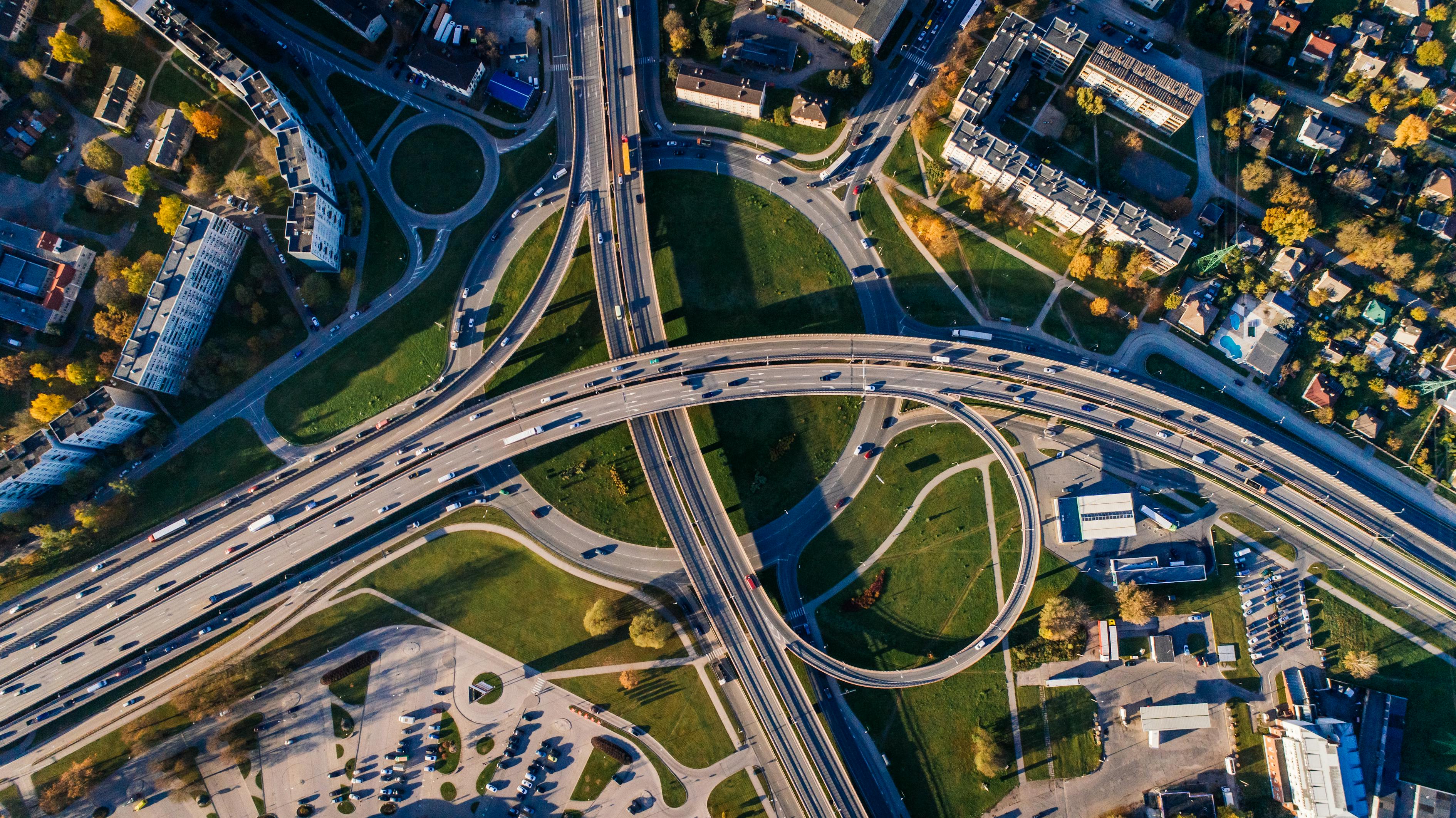 #4 Avoid rush hour. If I'm entering, leaving, or passing through a city, I try to get on the road at the right time to avoid the crush of people driving to or from work. If I don't get started before rush hour, I just wait until the traffic has thinned out. I'd rather wait somewhere pleasant for a couple of hours instead of being stuck in traffic for the same amount of time.
Rush hour traffic is not just irritating. More people on the road mean more road rage, more lousy drivers, and more chance of an accident. I'd rather avoid rush hour instead of subjecting myself to the danger of powering through.
#5 Speaking of road rage…Don't let road rage get the best of you. Sure, there are lots of bad drivers out there doing a lot of stupid thigs, but you don't have to exacerbate the situation. Don't try to retaliate against bad driving or teach people a lesson. Give other drivers the benefit of the doubt. Maybe some of the bad driving you see comes from new drivers or drivers new to the city you're in. If you can't control your anger, at least control your actions.
Don't let other people's road rage influence your actions. Don't drive unsafely just because someone else is doing so.
#6 Don't drive distracted. Distracted driving is much discussed these days. The National Highway Traffic Safety Administration defines distracted driving as
Distracted driving is any activity that diverts attention from driving, including talking or texting on your phone, eating and drinking, talking to people in your vehicle, fiddling with the stereo, entertainment or navigation system—anything that takes your attention away from the task of safe driving.
Remember, when you're behind the wheel, driving safely should be your top priority.
Texting and talking on a mobile phone (without hands-free technology) are two distracting tasks that get a lot of media coverage, but I wonder how many accidents each year are caused by messing with music apps or checking driving directions, the two activities that distract me the most while driving. We've all been distracted by something while driving—spilled coffee, a crying baby, a song  we hate on the radio, the dog wreaking havoc, a missed turn or exit, children bickering, an animated conversation with a passenger. Life happens while we're driving, but we must learn to ignore anything that takes our attention from maneuvering our rig safely down the road.
#7 Be aware of the other vehicles on the road around you. Notice if the drivers of other vehicles on the road are driving erratically; give those drivers (who may be drunk, sleepy, or otherwise distracted) a wide berth. Stay far back from them or pass quickly and get away from them.
Slow down or move over for vehicles stopped on the shoulder, especially emergency or law enforcement vehicles.
Hearing what's happening outside your rig can enhance your awareness. Don't wear headphones or  blast your tunes so loudly that you drown out horns, sirens, and the early sounds of problems with your vehicle.
#8 Watch out for animals on the road. At best, hitting an animal with your rig is going to leave you shook up and with a bloody mess to clean. At worst, your rig may be totally disabled after you collide with a critter. Your best bet is to not hit an animal in the first place.
Pay attention to deer (or elk or moose) crossing signs. These signs are there because the area gets high activity of the animal pictured.
If you see a sign with a cow on it or a sign proclaiming "open range," be prepared to find bovines hanging out on the side of or in the road. These cows may get spooked and dart out in front of your vehicle, so drive slowly and be prepared to stop. Also be aware, if you hit a cow or calf in areas of open range, the rancher is not responsible for paying to repair to your vehicle. Instead, you are responsible for paying the rancher for the dead animal.
Sometimes wild animals are not simply crossing a road, but hanging out in it. After hitting an elk in early 2013, I was told when it's cold out, elk stand in the road because it's warmer there.
If you do see animals in or near a road DriversEd.com advises,
don't slam on the brakes. Keep your lane position, and sound your horn while braking in a controlled manner. Sudden panic stops are not a good idea, as they could spook the animal, causing it to suddenly dart into the path of another vehicle.
Remember, driving in a city won't necessarily protect you from animals darting in front of your rig. Unsupervised pets may not know to avoid a street. Watch for animals whenever you're driving.
#9 Drive at a reasonable speed. Don't drive so fast you can't control your vehicle or stop quickly and safely in an emergency situation. You want to be able to stop in time if a pedestrian, bicyclist, pet, or wild animal darts out in front of you.
Don't drive so far below the speed limit that other cars are piled up behind you, especially if passing is difficult or prohibited. If you're driving in the mountains and you are slower than the other traffic, use a turn out to get off the road so the vehicles behind you can pass.
On the interstate stay in the right lane if you are going slower than other traffic. The left lane is for passing! After you've passed another vehicle, move back to the right.
#10 Keep your vehicle is in good working order. Breaking down on the road can be quite dangerous. First, you'll have to maneuver your malfunctioning vehicle out of traffic and onto the side of the road. Second, your disabled rig will be stuck on the side of the road while other vehicles zoom past you until you can get your rig running or the tow truck arrives. Do your best to avoid these dangers by doing all you can to ensure your rig is running smoothly.
Gas up before you get on the road. Clean your windshield. Check the air pressure in your tires and adjust accordingly. While you're dealing with your tires, make sure they are in good condition and be prepared for any tire disasters. Check your fluids and top off as needed. If you notice any problems, have them checked by a professional (or a knowledgeable amateur) right away.
Glance at your gauges from time to time as you're driving. Pull off as soon as you notice a problem so you have time to get off the road before things get really bad.
Hopefully, these tips will help you stay safe while you're on the road. Of course, this is all just advice. Blaize Sun takes no responsibility for what you chose to do or not do. You are responsible for your own self!