If you've been following my blog, you know I've been writing a lot about food lately. From tips for stretching your food dollar to ideas for healthy eating to telling you my methods for cooking on the road, I've been sharing with you how I cook and eat as a rubber tramp. As promised, today I'm giving you examples of actual meals without animal products that I've prepared and eaten regularly over my almost six years on the road.
Breakfast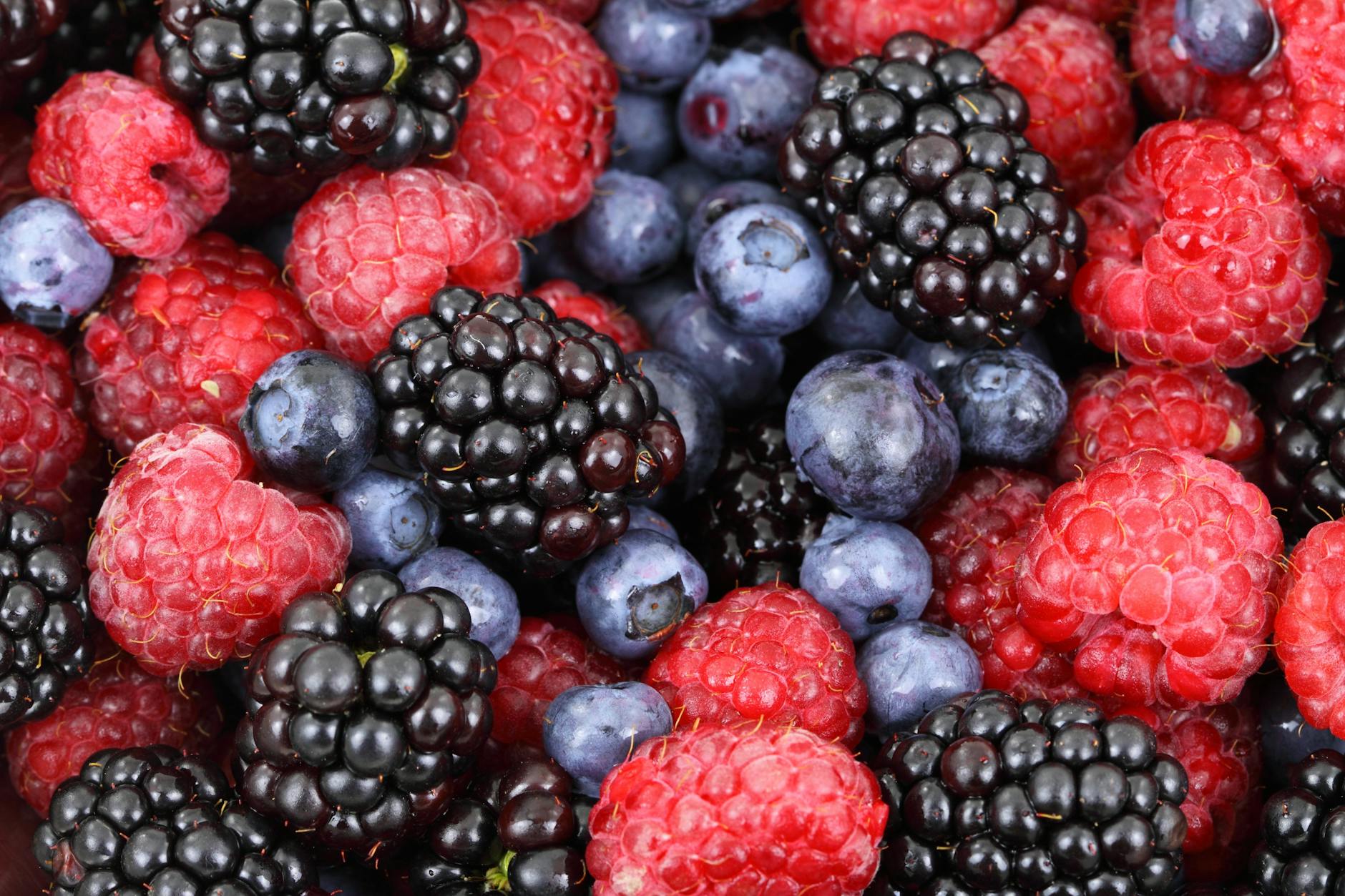 #1 We'll keep it totally simple to start off. Have some whole grain cereal with soy, nut, hemp or coconut milk. Grape Nuts (or a store brand equivalent) is my favorite because it tends to be cheaper per ounce than most other whole grain cereals. I try to add fruit, berries, and/or nuts to my cereal to jazz it up and boost the nutrition I'm starting my day with. If the healthy cereal is a little dry and bland for you, try adding a little sweetness with a drizzle of agave nectar, coconut nectar, maple syrup, molasses, barley malt syrup, or brown rice syrup. (List of vegan honey alternatives courtesy of Your Daily Vegan website.)
#2 If you have a little more time to prepare breakfast, try quick or rolled oats. This breakfast option is quite inexpensive if bought in bulk. I use a really quick method to prepare my oats. I put the oats in a bowl, and boil enough water to cover the oats. (Use more or less water depending on how thick or thin you like your porridge.) When the water is boiling vigorously, I dump it onto the oats in my bowl. I stir it all up and give the oats a few minutes to soak up the water. I like to add nut butters, vegan alternatives to Nutella, dried fruit, nuts, mashed banana, and/or chopped apples to my oatmeal.
#3 If you don't have to be anywhere early in the morning and can take your time with breakfast, may I suggest a tofu scramble? You can buy tofu scramble seasoning packets, but I don't think you really need them. I start out sautéeing an onion and green/red/orange/yellow peppers (one color or a combination, depending on what I have on hand), along with minced fresh garlic or garlic flakes. Once the veggies are getting soft, I add in tofu (soft or firm, [amazon template=image&asin=B004TB5IX0]fresh or previously frozen, again, depending on what I have on hand), and mash it up, mixing the tofu and veggies. After the tofu cooks a bit, I add nutritional yeast and vegetarian broth powder and stir the powders into the other ingredients. Finally, I add Bragg liquid aminos to taste. I like to eat this tofu dish on whole wheat tortillas, whole grain bread, or healthy corn chips.
Lunch & Dinner
#1 My go-to meal is whole beans and rice. I use brown rice for extra nutrition and canned beans so I can get the meal together quickly. If organic is important, it's typically easy to find organic beans at larger supermarket. I usually use black beans or chili beans in this dish, but plain pintos work too. I sauté an onion and green, red, yellow, or orange peppers if I have them, and toss in fresh garlic or garlic flakes. If I have zucchini or yellow squash, I chop some up and toss it in when the onion and peppers are beginning to get soft. Around this time, I season everything with cumin and chili powder. Canned tomatoes can be tossed into the pan around the same time the beans go in, or fresh tomato can be used as a garnish. Other good garnishes for this dish are salsa and avocado. Sprinkle nutritional yeast on top for extra yum.
[amazon template=image&asin=B01MPWBQWR]#2 Quinoa cooks up as quickly as white rice but is more nutritious, so I like quinoa and garbanzo beans (also known as chickpeas). I've learned recently that the key to tasty quinoa is rinsing well, so don't skip that step. While the quinoa is cooking (one cup grain to two cups liquid), I sauté my onion and cook up whatever other veggies I'll be serving. Green cabbage is inexpensive and works well with this dish. After the veggies are cooked, I add my garbanzo beans. Once the beans and veggies are thoroughly heated, I serve them over the quinoa and garnish with sesame oil, nutritional yeast, and Bragg liquid aminos.
#3 Nothing is quicker than refried bean dip over healthy corn chips. I sauté my onion and peppers (if I'm using them). I also like well-cooked zucchini and/or yellow squash in this dish. Once the veggies are cooked, I add canned refried beans and diced or stewed tomatoes from a can. (Fresh tomatoes would work fine too.) The juice from the tomatoes thins down the beans, but use water if necessary to get them to a consistancy you like. Once the beans are heated and as thick or as thin as you like, spoon them over your corn chips and top with un-cheese sauce, salsa, and/or avocados.  (I also like a thick version of this bean dip on whole wheat tortillas.)
#4 Pasta doesn't have to be topped with a meat sauce to be delicious; I really like my pasta topped with veggies. I might use a healthy sauce from a jar if I find some on sale, but usually I just cook down some canned tomotoes (diced, stewed, or whatever). Of course, first I sauté an onion (see a pattern here?) and bell peppers of whatever color I have, then add in garlic, canned mushrooms, olives, zucchini, yellow squash, or any other veggies I have on hand. (I also think tofu is delicious in this dish. If I were adding tofu to this meal, I would throw it in the pan after the onions.) Once the vegetables are cooked, I add in the tomatos or sauce, then sprinkle everything with plenty of Italian seasoning. I serve the sauce over whole wheat pasta, then sprinkle nutritional yeast liberally on top.
#5 Although not as quick to prepare as opening a can of beans, I do enjoy red lentils over brown rice. Red lentils cook faster and taste better (to me) than green lentils. Lentils.org says to use
3 cups of liquid (water, stock, etc) to 1 cup of dry lentils. Be sure to use a large enough saucepan as the lentils will double or triple in size. Bring to a boil, cover tightly, reduce heat and simmer until they are tender.
I add salt, curry, and/or tumeric to taste during cooking. If you want to be really decadant, use coconut milk as part of the cooking liquid.
#6 If you have time to let sweet potatoes cook, I recommend sweet potato and garbanzo bean stew. First I chop my onion and get it sautéeing. While the onion is cooking, I cut a couple of sweet potatoes into chunks and put them in a large pot. When the onions are soft, I add them to the pot with the sweet potatoes. Next I add in a can of coconut milk, then use enough water so the sweet potatoes are covered. I add curry and/or tumeric to taste and let everything in the pot boil until the sweet potatoes are soft. Once the sweet potatoes are soft, I add one or two cans of garbanzo beans, depending on how much stew I want to make. Add water until the stew is the desired consistancy. The stew can be served alone or over brown rice or quinoa.
#7 Need one more sweet potato recipe? How about black bean and sweet potato burritos? Cook sweet potatoes by whatever method works best for you. Add canned black beans and a sautéd onion to the potatoes. Season with chili powder and/or cumin. Eat with salsa on whole wheat tortillas.
I hope these ideas will get you thinking about healthy and delicious meals you can cook quickly while on the road or in a sticks-n-bricks.
Blaize Sun has been cooking and eating on the road for almost six year. These methods work for her. They may not work for you. Do what works best for your body, your health, and your life. You know yourself better than Blaize Sun ever will, so cook and eat accordingly.
First image courtesy of https://www.pexels.com/photo/food-forest-blueberries-raspberries-87818/. Other images are Amazon affiliates links. If you click on any of those links, then do your regular Amazon shopping, I will receive a small advertising fee at no cost to you.